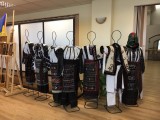 2016 "Baltic Stars" with Ternopil citizens
-
10.11.2016
The Ukrainian Centre for Youth and Children in Latvia held the VI International Festival of Ukrainian Youth Arts "Baltic Stars" in Riga. Ukraine was presented by children and youth vocal and dance groups from Dnipro, Odesa and Kharkiv. Their performances were accompanied by master-classes from Ternopil guests. Special attention was paid to the exhibition of our famous local lore ...
Read More »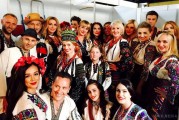 "Blessed Ukraine". Ternopil in Kyiv.
-
11.09.2015
The demonstration of national costumes from Vira Matkovska's private collection "Borshchivska sorochka" took place in Kyiv on September 11, 2015. The show was held during the event "Blessed Ukraine". National embroidered shirts were worn by the TV presenters Katya Osadcha and Snizhana Yehorova, singers Mariya Yaremchuk and Masha Sobko, actress Olha Sumska, ...
Read More »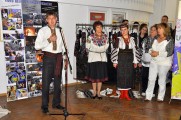 "Ukraine . We Are!"
-
20.05.2014
2014 is the year of presenting Ukrainian culture and creating its positive image in the world. This is the aim of the project "Ukraine. We Are!" It was presented in Ternopil in the Ukrainian Centre "Peremoha" and included the demonstration of unique embroidered shirts from Vira Matkovska's collection, modern clothes with embroidered elements by Uliana ...
Read More »

Exhibition in Chortkiv
-
10.09.2013
Exhibition in Chortkiv
Read More »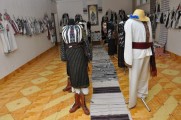 -
14.07.2013
Read More »